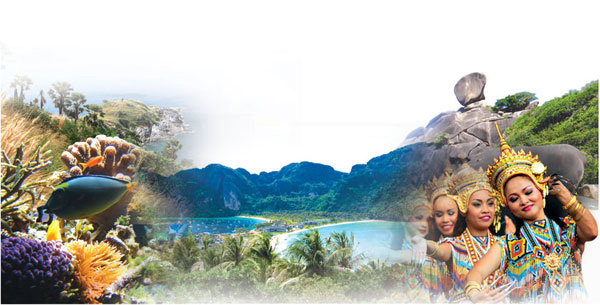 If you are looking for an extravagant place, focusing crowds, noise, neon, cold drinks and go-go music, Patong is the place with its many bars, shops and nightclubs; you'll be spoiled of the choice in this night city with multiple sins. But Phuket also offers a variety of activities including rafting, canoeing, elephant care or trekking. Vary your pleasures; with massages of all kinds, water skiing, shooting, paintball, and bowling are present in Patong and Phuket, if you go towards of Kata, the Dino Park Mini Golf will delight young and old.

For the more seasoned, on Friday night at the Thai boxing Club, boxing matches are organized where young passionate and experts fight to be classified by their club to acquire a title of championship. And for the most hotheads, the bungee jumping or karting will allow to have a lot of adrenaline. If you simply wish to be relax or to take advantage of a more quiet atmosphere, Joe Louis, small puppets troop, who received the"Award for best traditional performance" at the 10th World Festival of Puppet in Prague, has recently opened in Patong in Junk Ceylon and provides entertainment for the whole family including a meal with Thai specialties.

The nightlife in other seaside resorts of Phuket is not diversified as alive in Patong, but you will find excellent bars and restaurants offering delicious dishes and idyllic area.To begin your day or an evening to discover these shows and entertainment, from the roller Ball show to Phuket Fantsaea show, your discovery will be complete.

We selected for you the best places on Phuket Island.