Kata beach , Nui Beach , Viewpoint, Phuket Thailand
Beach on the south of Phuket : Kata Yai Beach
The splendid Kata Yai Beach is situated on a large curved bay, bounded by a rocky headland, and stretches over two kilometers of white sand lined with trees and some restaurants. With a very gentle gradient, the beach of Kata Yai is a splendid beach for families and gives you the opportunity to swim all the year round. In the north end of the bay, the small island of Ko Poo has a beautiful and easily accessible coral massif.

The Club Med, established since 1985, is located in the centre of the main beach and is an obstacle to the development of urbanization. Kata city centre is really not far with its shops and several restaurants. At night, life revolves around bars and restaurants in the small village of Kata Center.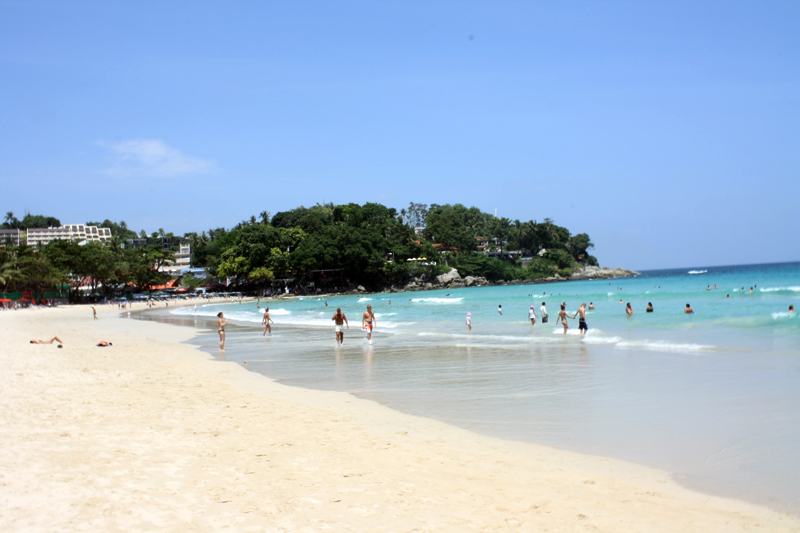 Beach on the south of Phuket :

Kata Noi Beach



Hidden by the Katathani Hotel, Kata Noi is nestled between the mountains' flanks covered by a lush jungle and is situated just after Kata Yai Beach. This small beach is one of the most peaceful and pleasant settings on Phuket Island.

Kata Noi village is not far away and offers some restaurants, tailors, bars, various shops. In the evening, the nightlife is characterized by a peaceful and pleasant ambiance.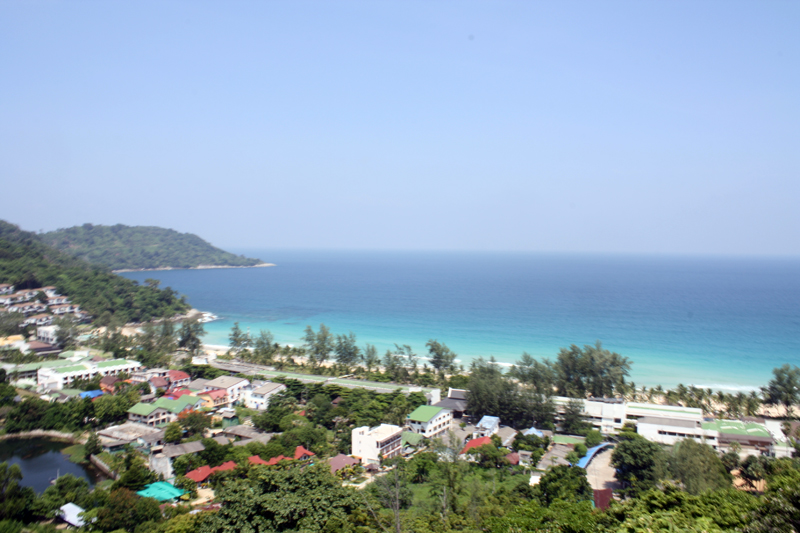 Beach on the south of Phuket :

View point Kata



Between Kata and Nai Harn, along the coast road, Kata View Point will allow you to admire a grandiose panorama on three of the most beautiful bays in Phuket, Kata Noi, Kata Yai and Karon Beach.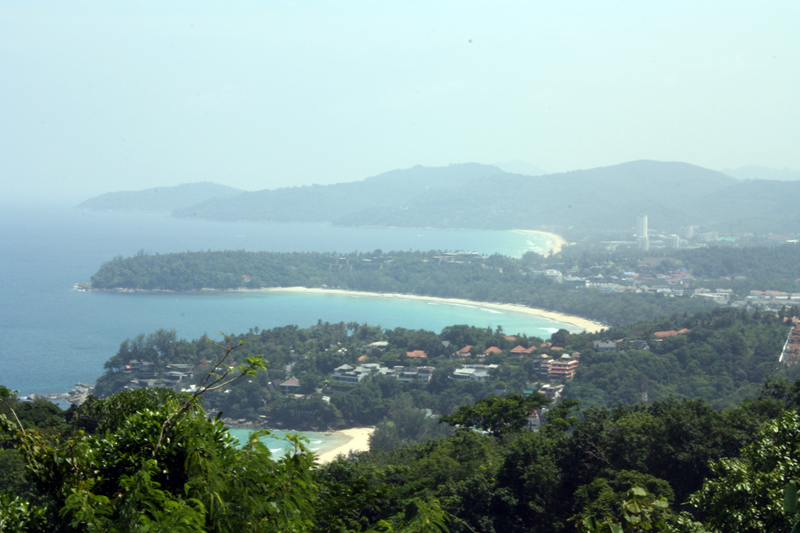 Beach on the south of Phuket :

Nui Beach



If you like adventure on a heavenly beach, Nui Beach was the perfect place. Unfortunately, the setting became private and you have to pay about 150 baths to get the right and the privilege to access the beach after 16.30. It is free during the rest of the day.

To get there, take the coast road between Kata and Nai Harn and just after Kata View Point at about 350 meters you will see a dirt road with a sign saying "Nui Beach". The best way is to walk the 2.5 km that separate you from the main road to the beach, given that you have to cross a steep and winding track.

We do not advise you to go there with a rental motorbike or other because the ground is slippery and stony all along the path.