Nai Harn Beach and Ao Sane Beach, Phuket Thailand
Beach on the south of Phuket : Nai Harn Beach
Located in the extreme south of the island in a small bay, this splendid beach only comprises two resorts and a tiny guesthouse. Nai Harn Beach is unique thanks to its peace and quiet and its charm that attract many yachts during the high season as well as many tourists who come from other beaches.
The monastic complex Samnak Song in Nai Harn is settled between the beach and the laguna of Nai Harn Beach and prevents beach development. Near the beach between the road and the laguna, there are some restaurants and food merchants who offer you some good and cheap small meals as well as Thai specialties.
But during the rainy season, the sea is very dangerous because of the current which can carry you away or hurl you against rocky headlands. Don't forget to check on beach warning flags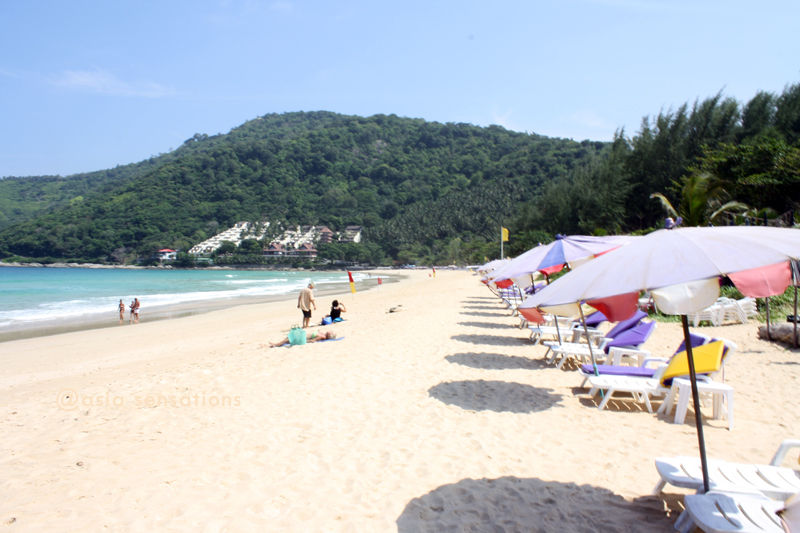 Beach on the south of Phuket : Ao Sane Beach
Ao Sane Beach is a small beach which has relatively been spared from tourism, thanks to its quite difficult access. To reach Ao Sane Beach, you have to go through the Phuket Royal Yacht Club and the car park, then turn left and take the passage under the hotel. Drive on for about 1km from where you can enjoy a splendid view on Promthep Cap View Point. Here are a restaurant and some small bungalows.
The beach is idyllic for snorkeling because it is teeming with corals and fishes. If you continue straight ahead, you will find the Baan Krating Resort at the end but you will have to turn back because the roads stops and the access is for hotel guests only.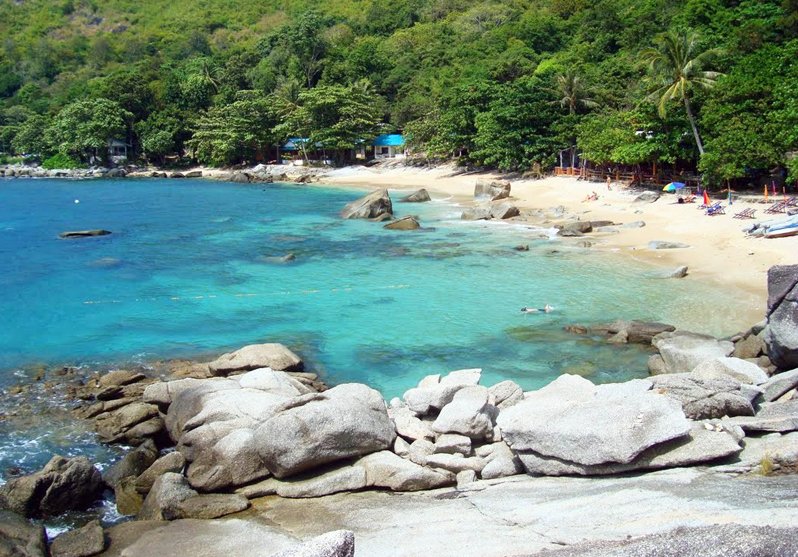 Beach on the south of Phuket :

Yanoi beach
Close to Nai Harn Beach, continue the little coast road toward Prompthep Cap and you will find this haven of peace brightened up with rocky formations. The beach is clean and perfect for snorkeling. Lined with some bungalows, Yanoi Beach remains the ideal setting to relax.