Nai Yang Beach and the Nai Yang National park Phuket Thailand
Beach on the North of Phuket :

Nai Yang Beach
Nai Yang Beach, the closest beach to the airport, is bathed in the shadow of the casuarinas pine trees. Thai people and residents of the island enjoy this beach to do picnics but as soon as the water goes at low tide, they bustle about collecting shells. Then they bring it back home for dinner or sell it to one of the restaurants on the island.
In the early evening or during the weekend, many street peddlers settle all around the beach, thus offering coconut juice, exotic fruits and other island delights.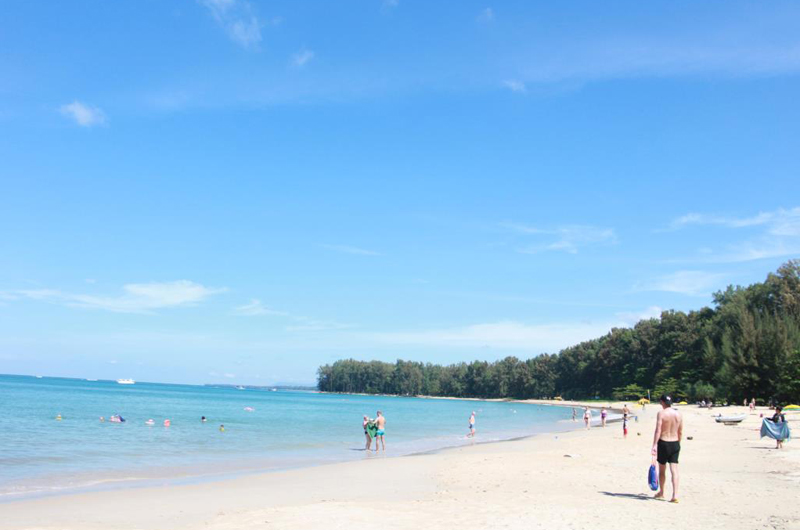 Beach on the north of Phuket :

The national of

Nai Yang



Located close to the airport between Nai Yang Beach and Mai Khao Beach, along N0402 and N4026 roads, the park covers an area of about 90 square kilometers with endless beaches over a length of about 13 square kilometers.

The beach does not attract a lot of tourists; however it attracts region's sea turtles that now use the place as their breeding ground. Every year, between November and February, those giant turtles pull themselves up to the beach to lay their eggs, digging holes with their flippers to bury it.
For that purpose, in the north of Nai Yang Beach at the Nay Yang Park Visitor's Center , many exhibitions are made about wildlife, shells, turtles..etc. The park allows camping with some bungalows just next to the public beach.
If you want to treat yourself a bit more comfort, many hotels such as the Indigo Pearl, Nai Yang Beach Resort and Garden Cottage are located near the National Park. Do not hesitate to contact us for any further information about these hotels, we will be pleased to share our knowledge with you.