Surin Beach and Pansea beach, phuket Thailand
Beach on the North of Phuket :

Surin Beach and Pansea Beach
Located a kilometer north of leam Sing beach, Surin beach is a very popular beach and popular with surfers in the off season. The beach has not undergone excessive tourism development and remains one of the most popular beaches for Thais and expatriates.

Surrounded by beautiful pine trees casuarina high place, palm and coconut trees that we usually see. The bay offers its visitors a calm and relaxing environment where you can relax and enjoy the shade provided by its trees.
In high season Surin beach offers good opportunities for swimmers and snorkelers. But during the rainy season, it is more recommended for swimmers, due to currents, large waves that can cause a sharp drop between the shore and the sea, which can be dangerous. When the tide is high, the swell turns the waves into fast rolls, conditions become ideal for surfing. More and more popular sport, surfing remains a sport where swimmers and children must remain vigilant.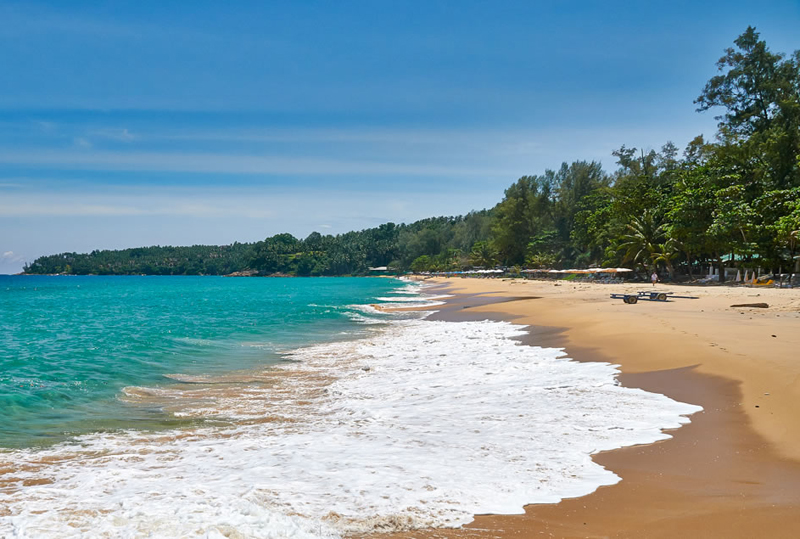 Pansea Beach
This beautiful 250-meter-long white-sand beach, bathed in the turquoise waters of the Andaman Sea. L'Amanpuri and The Surin hosting celebrities from around the world. These two hotels unfortunately have the only access to the beach that goes through their land.