Phi Phi Islands by Speedboat - Tours and Daytrip Cruise from Phuket to Phi Phi Island

Although prices are higher, the best way to visit Phi Phi, is the speedboat as it is the surest way to see many things in one day.
Phuket, actually has a lot of speed boat companies from low quality to high quality. Most high-quality companies are located on the side of the Royal Phuket Marina, Boat Lagoon and Koh Sirey.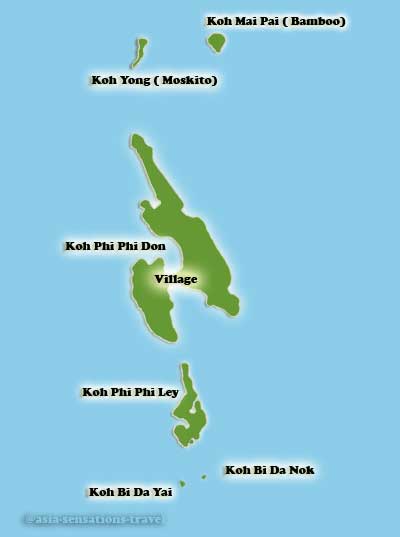 We have selected for you 3 boats companies. All feature different ways to see Phi Phi Islands. The price difference is based on services but also on insurance, lunches, number of people per boat, equipment on board vessels, size of the office ... etc.. You can choose between joining a small group or rent your own boat for the day.

You have plenty of choices to discover the archipelago, by speedboat or ferry, in individual or group, please see the different companies ranked according to customer feedbacks.

Phi Phi Ley
tour koh phi phi from phuket By speed boat adventures ( our recommandation)
This company take at the moment the best for a successful excursion on Phi Phi. Their speed boats take you out to the famous paradise islands outside Phuket the Programs feature beautiful place as Bamboo Island which is located between Phi Phi Don and Moskito Island. Free diving fans will be delighted.

Phi Phi Don
tour from Phuket to Phi Phi By speed boat (Leave early morning)
The Sunrise trip to Phi Phi Island is one of the most popular trip in Phuket where tourists who want to visit the most crowded spots, such as Maya Bay. Go and explore Phi Phi archipelago by speedboat and discover Phi Phi Don and Phi Phi Ley and leave extra early morning to make sure we beat the crowds!
Bamboo Island
excursions from Phuket to Phi Phi by speedboat ( cheap price)
If you like to snorkel while relaxing, this company put quality and service at competitive rates. They do 2 trips to Phi Phi, the firt one early morning and the second one at the normal time.

An international company with a Thai license:
T.A.T. (Tourism Authority Thailand) # 34/01616

Member of ATTA (Association of travel agent in Thailand)
Membre No 02855
The travel association in Thailand
Thailande packages, Phuket inbound Travel