Khao Lak tours, excursions from Phuket Thailand,
Things to Do in Khao Lak

Khao Lak, located about 2 hours from the center of Phuket Island, is one of Thailand's most peaceful resort destinations. Khao Lak Province is also the ideal place if you want to combine nature and adventure. This region featuring primeval forest and rives can be discovered by rafting or elephant trekking… Come and discover the incredible flora and fauna of Khao Lak. Gateway to the Similan Islands, nautical excursions are also available.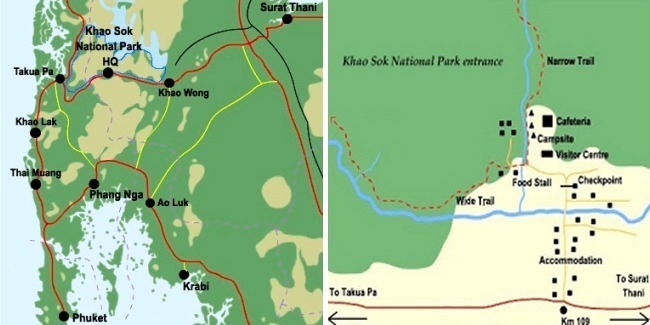 From Khao Lak we can organize for you the excursions in Khao Sok and Phang Nga Bay. Khao Sok Being the most popular mainland national park destination in South Thailand, Khao Sok is a rainforest with great diversity of plants and wildlife and It is one of the most popular destinations in southern Thailand. Phang Nga Bay has some of the most scenic forests and islands in all of Thailand, you can compare it with the Ha Long Bay in vietnam.
Please see below the different companies offering excursions on Khao Lak. Their offer is really diverse so please do not hesitate to view all their tours and excursions in the "More info" section.

What to do in Khao Lak:
Discover the best things in Khao Lak.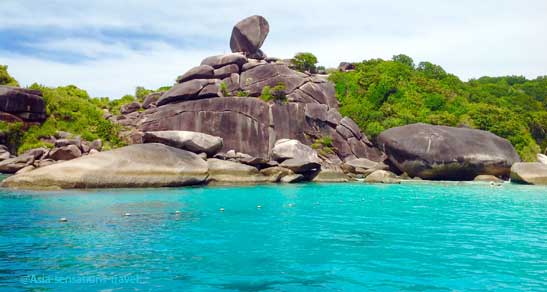 Similan, Tachai, surin Island
tour To Similan, tachai, Surin Island By speedboats, Phuket Thailand
Similan Islands, Surin Island and Tachai, Are the small piece of heaven, is only 100km northwest Phuket Island. The archipelago of Similan, Surin and Tachai, offers you the opportunity to discover wonderful beach. The archipelago is a preserved has a national park and they has a reputation As one of the best dive site in the world.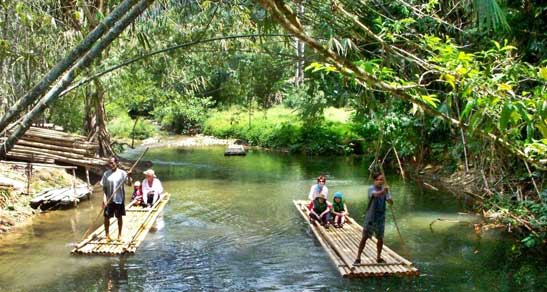 Khao Lak Bamboo Rafting
Khao Lak : bamboo Rafting
The excursion in Khao Lak is a adventure garuanty. allow you to discover Khao Lak region during a bamboo rafting day trip. On your program ? Trekking, swimming, waterfall, animals show, rafting,… All the ingredients required to make it an amazing day in a beautiful setting!

An international company with a Thai license:
T.A.T. (Tourism Authority Thailand) # 34/01616

Member of ATTA (Association of travel agent in Thailand)
Membre No 02855
The travel association in Thailand
Thailande packages, Phuket inbound Travel